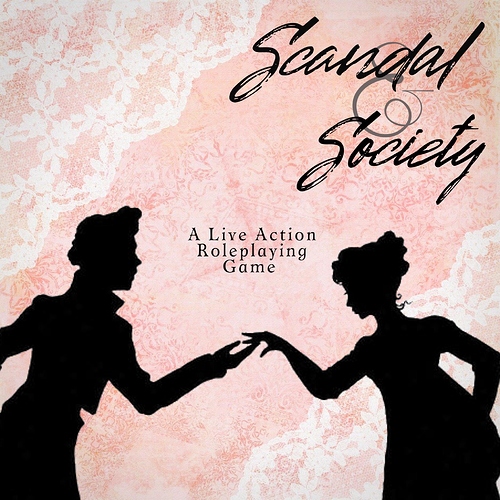 During the past few months I've been reading a lot of regency romance, and also listening to Jennifer Ehle's wonderful reading of Pride and Prejudice on Youtube and something terrible happened in my brain, by which I mean, I had an idea for an Austen-inspired social Regency larp that I can't get rid of, oh no.
(This would NOT be Pride and Prejudice and Vampires - aka, season three of St Wolfgang - that project is still slated for 2025.)
The concept is somewhere between a theatreform and a wysiwyg campaign. Wellington larpers, read to the end, because there's a bit at the bottom for you. The format would be two day games, three months apart. Each day game would itself be split into two. A 'less formal' afternoon event for several hours, followed by a break for OOC dinner (takeaways), then recommencing for a 'formal' ball or assembly event for the evening. There might even be organised dancing!
In the three real-life months before the next game, there would be published 'gossip' from the event, and every character would have an 'event' befall them to provide challenges to overcome and a catalyst for roleplaying at the next event. For example, 'your sister elopes with an officer!', 'your father dies and his estate is entailed to your cousin', 'your fiancé died while serving overseas in France'. In all instances the active party - your sister, father, fiancé etc, would be NPCs so you'd be dealing with fallout/damage control.
There would be one off NPCs, who would play characters from the players' wider social world for a whole event, as well as a few persisting, directed NPCs who fill certain roles in the game.
If the games go well, and people want to continue, and I find I can balance it nicely with my novel writing, I may run more after the first two.
Character creation would be similar to a one-off larp: you would fill in a casting questionnaire about the tropes/stories you are interested in playing, and I would cast you in a pre-designed social network, best matching what you wanted to situation in the game. The character's personality, outlook, feelings etc would be completely up to you. You would be able to specify to some extent which role-players you would like to be connected to, especially in romance.
The game would have no combat, and no threat of death. Your character only dies if you choose for them to die for dramatic reasons. The primary stake for characters are:
avoiding repetitional ruin - if you become too scandalous, no one will associate with you, and you will have to leave town.
avoiding financial ruin - if your character utterly exhausts all ways of maintaining themselves financially, they may be taken away to debtors' prison. (such escapism, I know!)
The setting would largely emulate Austen's Regency England, except in one important respect: homosexuality is treated in the same manner as heterosexuality, and marrying someone of the same gender is is held in no less regard than marrying someone of a different gender. The status of the person you're marrying - their fortune, their connection, their station in life - is the key consideration, not their gender.
The primary driving force of the game would be solving social problems and having fun with social dynamics (yes, including romance!) Conflict will be introduced via inconvenient secrets, embarrassing relations, dramatic revelations, incendiary letters, various Wickhams, Lady Catherine with the serial numbers filed off, boundaries of class, boring cousins, awkward entails, etc etc. You'll need your wits, because there won't be any guns.
Given we have no idea when we'll be allowed to properly larp again, and how the calendar will shake out when it does, at this point I'm just testing the water if people would be interesting. If you are, click below, there's a no-commitment "yes madame I am interested in your product and or service" form, so I can contact you if/when this is launched. My primary aim is to run it in Auckland, BUT if people in Wellington are keen, I encourage them to fill in the form as well because if there's interest and room in the calendar, I could pop down and run a parallel game there too (same set of characters, so no crossing over between Auckland/Wellington).
Inquire below for romance, scandal, pining, awkward conversations, fainting dramatically after reading a letter: